Transition Gowns by Pretty Pushers

Made in USA

The Transition Gown is three gowns in one as it can be worn as a maternity dress, a labor & delivery gown, and a nursing dress.

The Transition Gown is reusable and transitions as you do through pregnancy, labor and post-delivery. The gown adjusts to your ever changing body with Pretty Pushers' unique design and is hospital approved.
Made with super-soft cotton jersey spandex, this go-to garment keeps your fashion sense intact while accommodating your pregnancy and post-baby figure.
A hidden frontal opening that provides access to fetal monitors
Snaps for the epidural
Open halter neck to allow for other IV's during labor and delivery
The cross wrap styling allows for immediate skin to skin access after birth and for breastfeeding.
Machine washable and durable.
Material: 97% Cotton; 3% Spandex.
Made in the USA.
Available in 2 colors: Grey/Lavender (photo below); Charcoal Grey (photo below).
Sizes: Small (2-4 pre-pregnancy); Medium (6-8 pre-pregnancy); Large (10-12 pre-pregnancy); X-Large (14-16 pre-pregnancy)
Maternity Dress
Expands to fit contours at every stage of pregnancy

Flattering silhouette


Labor and Delivery Gown
Snaps completely down the back for epidural placement and to save the underside of the garment during birth or while in a birthing tub.

Hidden frontal opening for Electronic Fetal Monitors
Halter top allows for quick IV placement if necessary
Tie neck halter and cross-wrap top provide for immediate skin-to-skin after birth
Nursing Gown
Cross-wrap top provides shape and support

Accommodates discreet breastfeeding

Snug fit holds nursing pads in place


Transition Gowns in Charcoal Grey

Made in the USA.
Material: 97% Cotton; 3% Spandex.
Machine washable and durable.
Sizes: Small (2-4 pre-pregnancy); Medium (6-8 pre-pregnancy); Large (10-12 pre-pregnancy); X-Large (14-16 pre-pregnancy)
Suggested retail: $98.00

---
Transition Gowns in Grey and Lavender

Made in the USA.
Material: 97% Cotton; 3% Spandex.
Machine washable and durable.
Sizes: Small (2-4 pre-pregnancy); Medium (6-8 pre-pregnancy); Large (10-12 pre-pregnancy); X-Large (14-16 pre-pregnancy)
Suggested retail: $98.00
---
---
---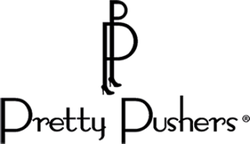 ---