Simply Chickie Organic Clothing

Organic Rompers by Simply Chickie

Simply Chickie clothing is super soft. Screen printed on 100% GOTS certified organic cotton with eco-friendly, water- based dyes. Feel great about dressing the baby in your life in our unique and popular bodysuits.
​
Made in the USA and machine washable.
Featured in: Parent's Magazine. Celebrity Parent's Magazine, Green Child Magazine, About.com, and Gift Shop Magazine! Makes a perfect gift.

The snap closure makes changing very easy. It's important to pay attention to what you put in our body, and also on your body--especially your baby because a baby's skin is very porous.

Our mission is to share a positive outlook coupled with a healthy dose of laughter every day. Spread world peace.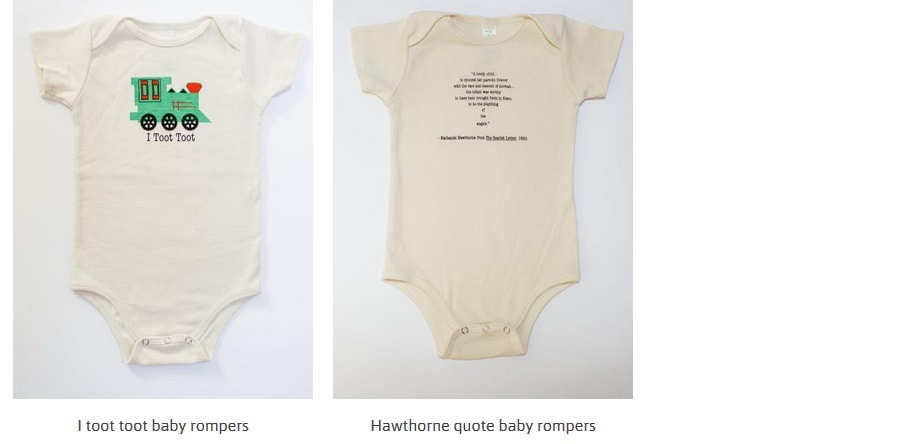 For wholesale order please call Diane Kocevar 917-543-4160

---
Organic Baby Hats by Simply Chickie

Keep your baby's head warm and stylish with one of our new knotted organic cotton baby hats! Our hats are designed for increased comfort and lightweight, year-round wearability. This versatile infant hat is luxuriously soft and naturally hypoallergenic.




For wholesale order please call Diane Kocevar 917-543-4160

---
Baby Gift Sets by Simply Chickie

For wholesale order please call Diane Kocevar 917-543-4160