Cupcake Themed Baby Clothes & Baby Shower Gifts

Need an idea for a cupcake themed baby showers or nursery room decorations? Powell Craft Cupcake Themed gifts collection has many beautiful baby clothing and nursery accessories to choose from. These cupcake theme for your baby girls are prominently Pink and white, with embroidered cupcakes. This collection includes cupcake themed blankets, cupcake themed knitted hat, cupcake themed knit sweater, cupcake themed bibs, cupcake themed baby rattle, cupcake themed gifts, cupcake themed accessories, ...
To order please call 917-543-4160!

---
Cupcake Fleece Lined Hooded Jumpsuit
White and pink stripe knitted long sleeve hooded jumpsuit with a crochet cupcake on the front.
Fleece lined and button closures on the legs.
Sizes 0-6, 6-12, 12-18 months
Suggested retail $59.99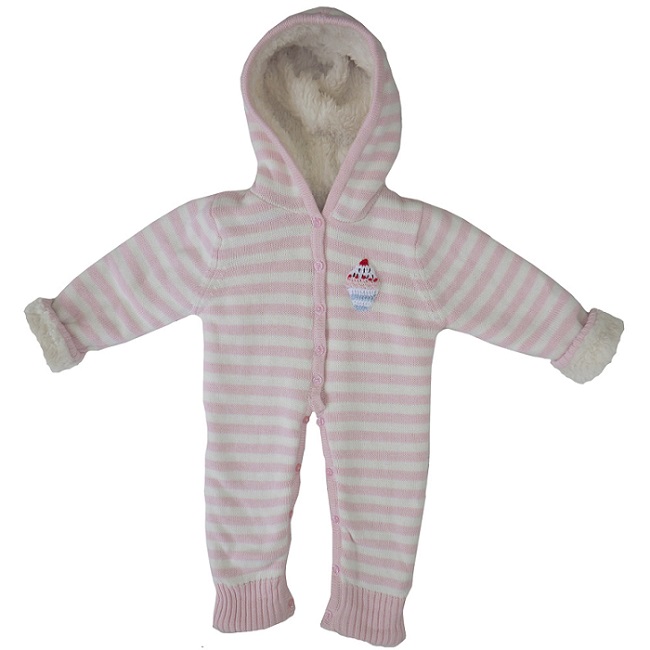 Cupcake Hooded Jumper
Pink and white stripe knitted hooded jumper with cupcake crochet on the front pocket.
Sizes are 6-12months, 1-2yrs, 2-3yrs, 4-5yrs.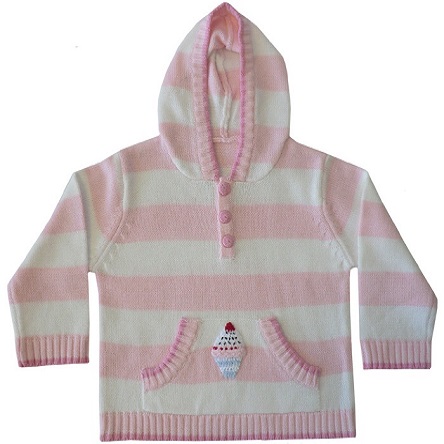 ---
Cupcake Knitted Hat
Pink and cream stripe knitted hat with turn up and a crochet cupcake. 100% cotton. Sizes are 1-3yrs and 3-6yrs.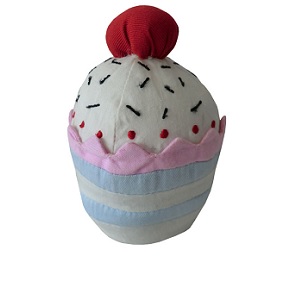 ---
Powell Craft Cupcake Pram Blanket
Knitted cupcake pram blanket, 100% cotton 65x75cm.
SKU: HKCC0.
Suggested retail $45.99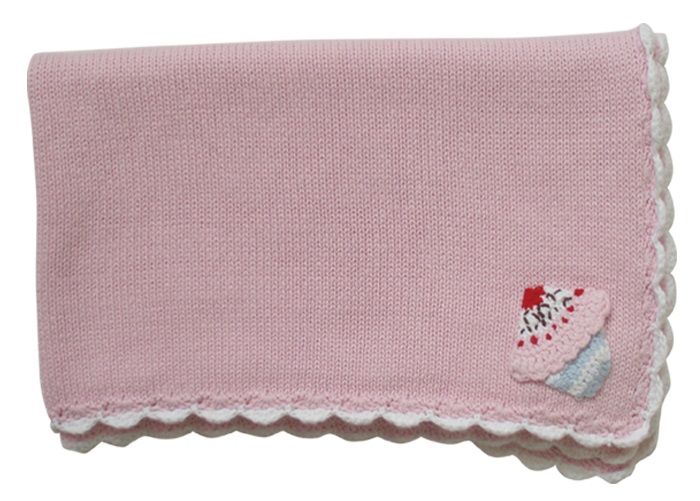 ---
Powell Craft Cupcake Cot Blanket
Cupcake Cot Blanket
Soft knitted cotton blanket with cupcakes embellishments.
Knitted cot blanket made from 100% cotton, size 75cmx107cm.
Suggested retail $54.99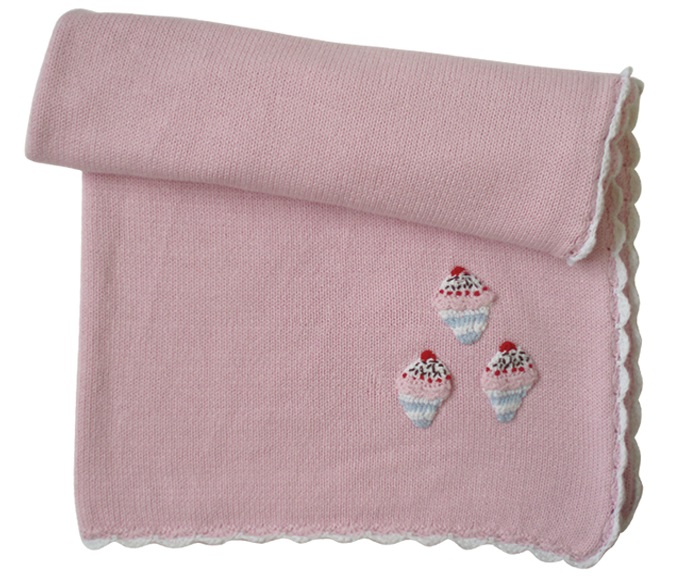 ---