Pookie Poncho Classic by 7 A.M. Enfant

Pookie Poncho Classic: 1 Product 3 Ways - a baby carrier, car-seat and stroller cover. The Pookie Poncho fits and fastens to all baby carriers, strollers and car-seats. Center long zipper for quick access.
Water repellent and windproof out-shell. Ultra-soft premium insulation. Anti-pilling micro-fleece lining. Machine washable.
Colors: Neon Green, Neon Pink, Neon Orange, Grape, Black.
Metallic Colors: charcoal, silver, gold, copper, brown, leaf, plum, prussian blue, steel blue, lilac.
---
---
---
---
---
7 A.M. ENFANT - The Pookie Poncho Movie

---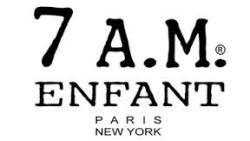 Dear Retailers:
Stock up your
baby gear
for the coldest winter 2015! Please call for wholesale information
Best regards,
Diane Kocevar
7 A.M. Enfant Wholesale Representative
for New Jersey, Maryland, Virginia, Delaware, Pennsylvania, Ohio, District of Columbia.
Call
917-543-4160
| Email: dianekocevar@gmail.com
---