Pookie Poncho Light®

Pookie Poncho Light: the lighter-weight Pookie Poncho with a glossy shell. It is perfect for spring days, light showers and warmer temperatures.
A versatile product that demonstrates 7 A.M.® Enfant's cutting-edge design, the Pookie Poncho Light™ can be used as a baby carrier cover and blanket for a stroller or car-seat. Two interchangeable hoods allow parents to easily convert the product from carrier cover to use on strollers and car-seats.

When used on a baby carrier, the smaller hood attaches with snaps to the back of the cover to protect infants facing inward or outward. The larger hood zips onto the cover, adapting for use on any stroller or car-seat, covering all but the child's face. The PP100 is the lighter-weight Pookie Poncho Light™ with a glossy shell. Matches Zippered Mittens and Infant Hat and Booties. -
Machine washable.
Available colors: Black, Midnight Blue, Marron Glace, Lilac, Orange Peel, Neon Lime.



---
7 A.M. ENFANT - The Pookie Poncho Movie

---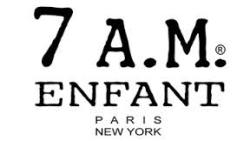 Dear Retailers:
Stock up your
baby gear
for the coldest winter 2015! Please call for wholesale information
Best regards,
Diane Kocevar
7 A.M. Enfant Wholesale Representative
for New Jersey, Maryland, Virginia, Delaware, Pennsylvania, Ohio, District of Columbia.
Call
917-543-4160
| Email: dianekocevar@gmail.com
---