Polar Igloo Footmuffs by 7 A.M. ENFANT

Inspired by the arctic atmosphere, this new Polar Igloo™ encompasses the beauty of the cold outdoors.
Fascinated by the elegance of the extreme climate where nature hibernates and strong protection is essential; Designer Rebecca Campora wanted to bring this perception with the new Polar Igloo™, by designing the ultimate child's winter protection with minimalist lines, technical materials and dramatic colorways.
---
Description:
Stroller & Car-seat Footmuffs / Covers

Convertible hood
Two way zipper on cover allows for feet to conveniently come out
Anti-slip back panel
2 zippered pockets

The shint and technical water repellent and windproof outer shell
The micro-fleece lining embraces the child, combined with the most voluptuous plushy coral faux fur
Machine washable
3 Colors: Bordeaux; Black; Oxford Blue [see photos below]
3 Sizes: Small (age 0-6 months), Medium (6-18 months), Large (18 months - 3 years)



---
---
7 A.M. Enfant - Polar Igloo Videos

---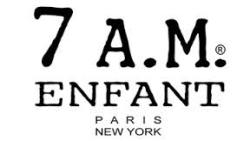 Dear Retailers:
Stock up your
baby gear
for the coldest winter 2015! Please call for wholesale information
Best regards,
Diane Kocevar
7 A.M. Enfant Wholesale Representative
for New Jersey, Maryland, Virginia, Delaware, Pennsylvania, Ohio, District of Columbia.
Call
917-543-4160
| Email: dianekocevar@gmail.com
---