Natursutten Glass Baby Bottles & Natural Rubber Nipples
Baby Bottle made in France of borosilicate glass, which is dishwasher-safe and thermal shock-resistant (withstands extreme temperature changes, like boiling or freezing).

Nipple made in Italy of all-natural rubber, which is free of harmful chemicals. Its natural softness creates a feeding-experience that more closely simulates breastfeeding.

Anti-colic double-valve ensures a more even milkflow, preventing colic and gas.

All parts free of BPA, phthalates, polycarbonates, and PVC.

Glass is the safer choice: free of BPA/BPS or other harmful chemicals which can leach from plastic bottles.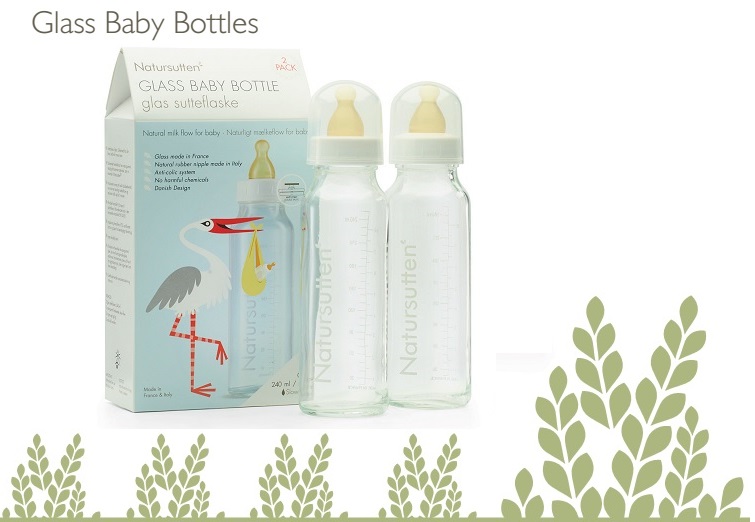 WHY GLASS?

Glass is the safest alternative to plastic baby bottles. Even BPA-free plastic bottles may leach toxic chemicals.

Glass can last for ages and generations, where as plastic bottles has to be replaced every now and then. Glass bottles are more thermal and will keep the content warm or cold for longer time. Glass is so much easier to clean. Glass is a natural resource. Borosilicate glass is the type of glass that resists temperature chock best, extreme temperatures and a more light (not heavy) type of glass. It's very resistant even to scratches and has good hygienic features. That's also the reason that it's the glass type chosen for laboratories.

It's free of BPA, phthalates, polycarbonates, plastic, latex and polyvinyl chloride (PVC).

Made of borosilicate glass, these bottles are thermal shock resistant and can be boiled and frozen.

The Natursutten® bottles are dishwasher-safe.

Glass is easily recyclable and made from abundant natural ingredients.

Manufacturing in Europe is important to us.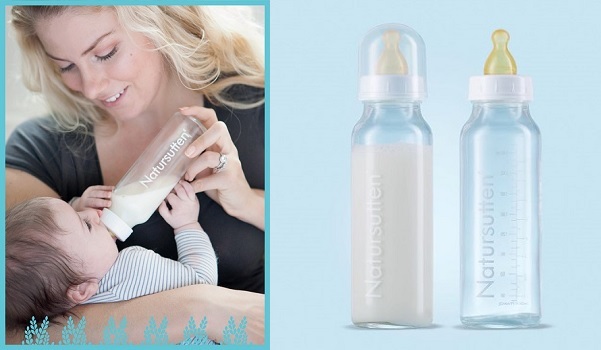 GLASS BABY BOTTLE packaging
NATURSUTTEN® has a very modern and extremely environmentally friendly packaging in a super nice and implemented Danish design.
Natursutten packaging is made in Denmark
All paper/cardboard used is FSC certified
Printed with non-toxic inks
Environment friendly and biodegradable
Made from FSC certified cardboard, printed with the exclusive use of environmentally friendly and non-toxic ink colors. A small sticker made from rocks closes each box.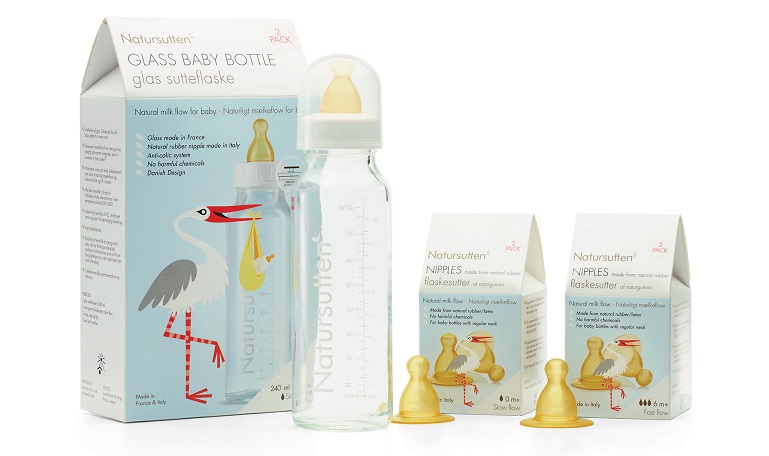 Please contact me for ordering and information.
Best regard,
Diane Kocevar
917-543-4160 | dianekocevar@gmail.com
Wholesale Rep for Zoe b Organic / Milestone Cards for: Connecticut; Delaware; Maryland; Massachusetts; New Jersey; New York; Pennsylvania; Rhode Island; Virginia; Washington DC.