Danish Girls Socks by MELTON

For over 40 years, Melton has sold millions of premium quality socks for children through Europe and the world. Made in Denmark.
Girls socks wholesale prices ranges from $5 to $9.25. There are single pack and 2-pack socks.
Most socks are 100% cotton, bamboo socks are available. Sizes for toddlers 3 year and up to teen 14 year old.

---
Autumn & Winter 2015 Girl Socks Collection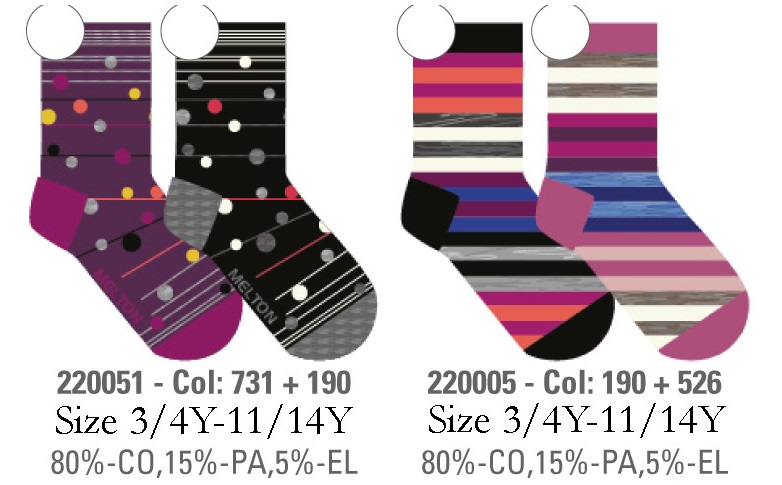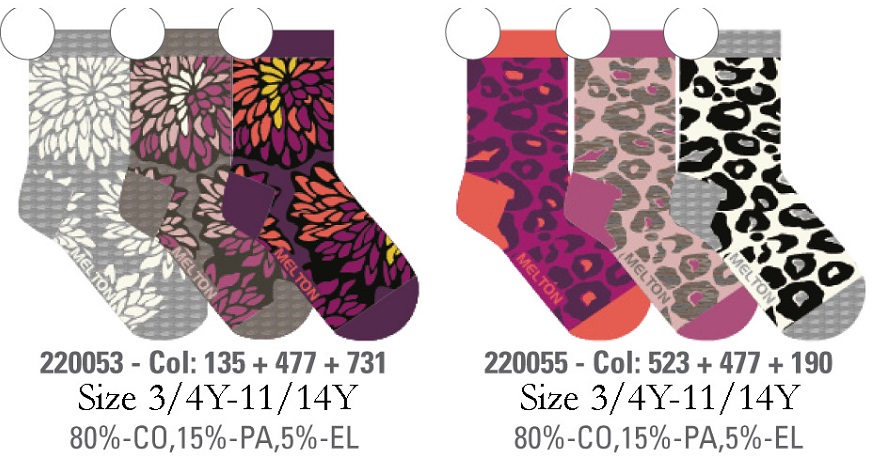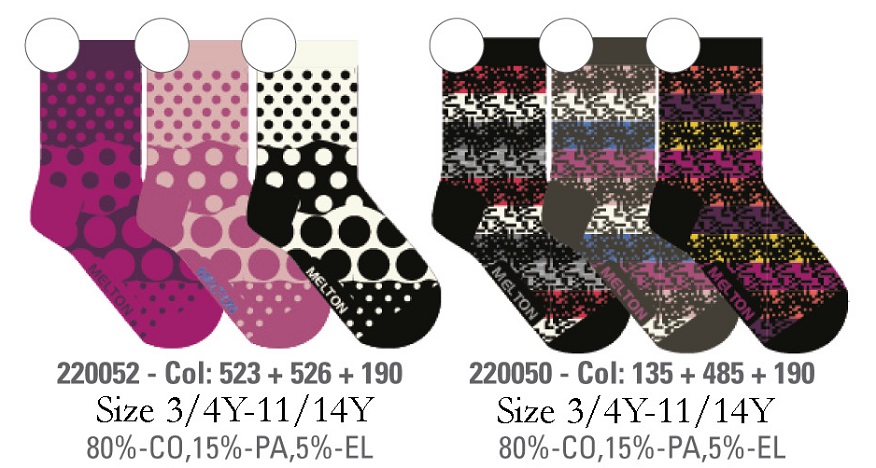 ---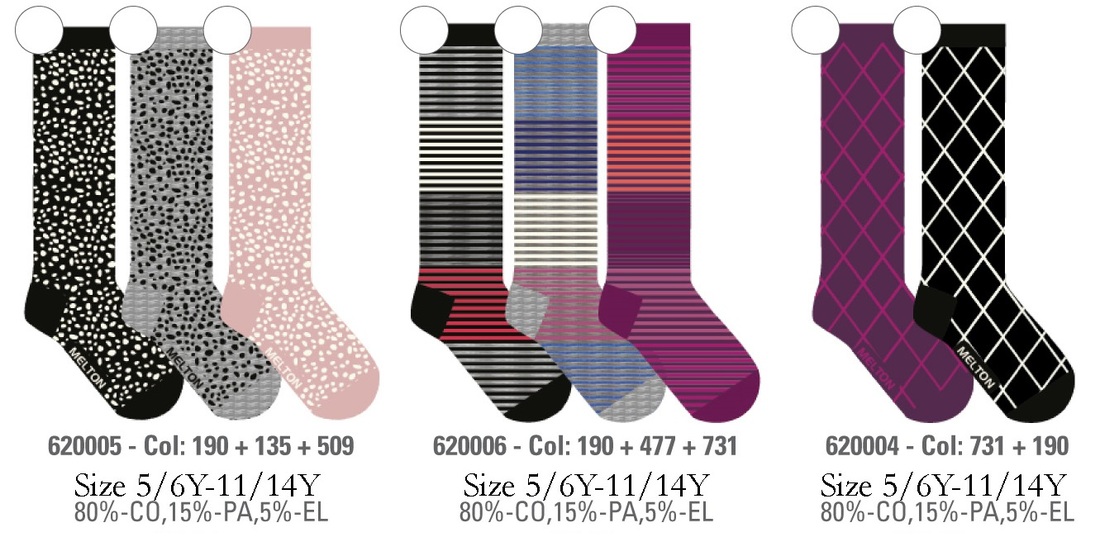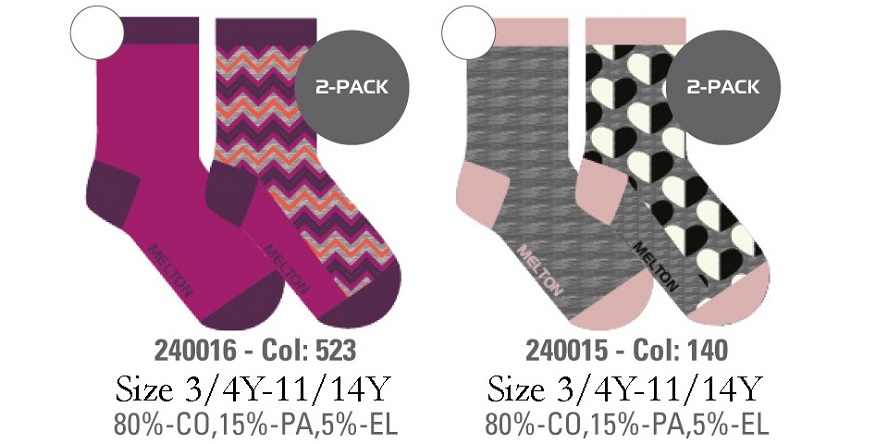 ---
Spring/Summer Girl Socks
All Melton socks are made in Denmark.

Style# 220005 - Color 531
Size 3/4Y - 11/14Y
Suggested retail $10.99
Wholesale prices 917-543-4160

Style# 220005 - Color 538
Size 3/4Y - 11/14Y
Suggested retail $10.99
Wholesale prices 917-543-4160

Style# 220016 - Color 224
Size 3/4Y - 11/14Y
Suggested retail $10.99
Wholesale prices 917-543-4160

Style# 220016 - Color 615
Size 3/4Y - 11/14Y
Suggested retail $10.99
Wholesale prices 917-543-4160
---
2-Pack Socks for Girls

Style# 240009 - Color 602
Size 3/4Y - 11/14Y
Suggested retail $18.49
Wholesale prices - call 917-543-4160


Style# 240009 - Color 513
Size 3/4Y - 11/14Y
Suggested retail $18.49
Wholesale prices - call 917-543-4160

Style# 240009 - Color 271
Size 3/4Y - 11/14Y
Suggested retail $18.49
Wholesale prices - call 917-543-4160
---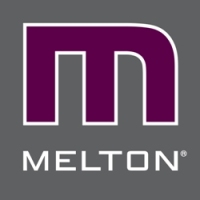 Dear Retailers:
Melton makes high quality and durability products for over 30 years - all made in Denmark.Great price points. Low minimum order. Nice profit margins.Collections
:
Socks
|
Tights
|
Shoes
|
Wool Outerwear
|
Cotton Outerwear
|
Best regards,
Diane Kocevar
Melton Wholesale Representative for NY, NJ, MA, CT, MD, VA, DC, DE, PA, OH
Call for more information
917-543-4160
| Email:
dianekocevar@gmail.com


---