MADE IN USA

"Made in America" - here you find children's clothing made in USA, including gifts, eco green toys, baby gears, maternity gowns, hair accessories, organic clothes, ... - all American made.

---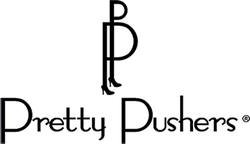 Pretty PushersPretty Maternity, Labor and Delivery Gowns. Made in USA.

These pretty hospital gowns for Labor and Maternity are smartly designed and a trendy alternative to the unisex hospital gowns that expose your backside and more. Great gift for baby showers and moms-to-be.
View this collection.
---


---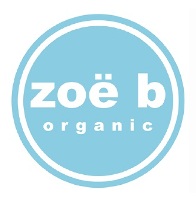 Zoe b Organic
The world's first biodegradable beach toys
.
Made from american-grown corn. Made in Pennsylvania, USA. As seen on on NBC Today Show. Safer for our kids: no toxic chemicals like BPA, phthalates. Safe for our oceans: If washed out to sea, our toys will fully break down in 2-3 years.
---
---
Hi from Brooklyn - Dale Kaplan is a Brooklyn-based textile designer/artist who has graced fine boutiques with her adorable children's clothes and linens. Dale's unique gifts are made of collaged cut-outs from vintage french textiles, antique American quilts and anything beautiful. Made in New York, USA.
---
Georgie Porgie - focusing on family and imagination, Georgie Porgie launched its line of children's products repurposing "vintage design for today's child." Made in USA.
---
Dear Retailers/Store Owners/Store Buyers:
Please contact me for more details and opportunity to become an authorized retailer for these exclusive "American Made" lines and their wonderful products.
Have a great 2015!
Diane Kocevar
Independent Wholesale Representative
Call or Text 917- 543- 4160 or email dianekocevar@gmail.com


---
More Children's Clothing Lines made in USA
Baby Eco Trends – high quality USA Made Eco Friendly Nursery Furniture, Amish Convertible Baby Cribs, Organic Moses Baskets, Organic Bedding/Mattresses & Wooden Toys.
Bamboo Baby – organic bamboo baby accessories & gifts

Bebe Bella Designs – the most comforting, stylish and easy care accessories available for infants, children and adults.
Bedhead – pajamas, flanel wear, onesies, hats, two piece sets and classic stretch pajamas.
Cade & Co. - slip on baby shoes
Cherub's Blankets – organic cotton items for family and home
City Threads – Over 140,000 moms and dads agree and recently voted City Threads as the #1 Boys Clothing Line in a national contest. Fun graphic tees and stylish shorts and pants.
GreenCupboards – eco-friendly products for the family
Growth Chart Art – decorative growth charts
Hattie Designs – beautiful handmade baby blankets and the best organic sherpa/organic cotton blankets anywhere, as well as, burp cloths, changing pads, stroller blankets, wet bags, mittens, snack bags & more!
Heartmade Creations – handmade princess dresses
Lady Bugs and Beans – handmade onsies and t-shirts
Layla Grace – Nursery furnishings, bedding and décor complement various aesthetics, while clothing, blankets and accessories provide children softness and comfort. Diaper bags and baby gear keep the mom-on-the-go fashionably equipped.
Liz and Roo - fine baby bedding
Maisey Mae - baby bibs, blankets, hats, gift sets, pacifier clips, sibling gifts.
Mighty Nest – natural baby and children's products*
The Milk & Honey Co. – baby sleep sacks. The Milk & Honey Wrap® is a baby swaddle and travel blanket, that converts to a nursing cover with strategically placed labels and snaps. The cowl neck drape provides the ability for the mother to view her nursing baby without a rigid apparatus. For breastfeeding, it is discreet like a simple baby blanket, drapes stylishly like a scarf, and is secure like a standard nursing cover.

Naturepedic – natural and organic crib and children's mattresses
Organic Caboose – organic products for baby, parents, and home. All Organic Caboose products continue to be manufactured in the U.S., creating employment for American families.
Our Green House – baby and kid gifts and gear*
Pure American Baby – has a large selection of adorable Made in the USA products for your Baby and
Toddler.
Simple American Style - classic toys and gifts
Soft Gear Baby – anti-microbial foam children's products
Soft Star Shoes - shoes for babies and kids
Twinkle Baby - cloth dolls and baby gifts
American Apparel – trendy basics
Bamboosa – organic bamboo apparel
Earth Creations – hemp and organic apparel
Flap Happy – children's clothing and swimwear
Fresh Produce – casual apparel for girls
Garden Kids – organic clothing for kids
Handmade Creations – handmade children's clothing
Jilly Bean – girl's clothing
Kai Bean Kids - causally hip clothes for boys
Mamoo Kids - Mamoo creates awe-inspiring bags for adventurous kids with stuff to do and places to go. ach bag is handmade in our hometown of San Francisco. By keeping production local, we have made a conscious decision to ensure the highest quality product and invest in our surrounding community.
Modest Apparel USA – modest clothing and school uniforms
Royal Apparel - clothing basics
Revolution 46 – vintage style children's tees
Splendid – luxury casual wear
Sweet Tots – clothing for babies and infants to size 6
Teres Kids – organic clothing for kids
Unalibri - clothing and accessories supporting literacy
Wild Dill – natural baby/kids gear, clothing and toys
Wintergreen Northern Wear – outdoor apparel
Molar Muncher - is a hands‐free teether that soothes the entire gum line simultaneously. It is MADE IN THE USA and is constructed of a single mold injection of FDA approved food grade non‐toxic silicone. The Molar MuncherTM is refrigerator and dishwasher safe.