BLANKET 212 Chevron

Stroller Blankets & Car-seat Covers by 7AM ENFANT

---
Developed after its sister Blanket 212 Evolution with a sporty twist, the colorful new Chevron pattern of this stroller and car-seat footmuff enhances the outdoor look and active nature of the blanket; easily transitioning from mountain tops to windy city streets.
Be original with 7 A.M. and experience the colors to suit your personality.

2 length extensions
Expands in length
Ergonomic hood with safe buttoned elastic adjuster
5-point harness openings for securing into any stroller and car-seat
Side strap attachments to secure the footmuff
Anti-slip back panel
Large front pocket
Water repellent outer-shell
Ultra-soft premium fiber insulation distributed evenly to maximize warmth
Anti-pilling micro-fleece lining
Machine washable
Black / Beige
Black / Neon Green,

Black / Red
Grape / Neon Pink
Metallic Prussian Blue / Metallic Steel Blue
Metallic Plum / Metallic Lilac
---
---
---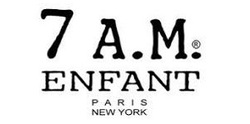 Dear Retailers:
Stock up your
baby gear
for the coldest winter 2015! Please call for wholesale information
Best regards,
Diane Kocevar
7 A.M. Enfant Wholesale Representative
for New Jersey, Maryland, Virginia, Delaware, Pennsylvania, Ohio, District of Columbia.
Call
917-543-4160
| Email: dianekocevar@gmail.com
---