BagOcoat by 7 A.M. ENFANT

This smart baby coat is our new convertible bunting, it has never made the cold weather easier. On the go, the baby can comfortably fall asleep in the stroller bundled into his/her warm BagOcoat. When it's time to go to daddy's arms the coat and leg-muff bag simply need to be unsnapped, and voila! You have the perfect looking winter coat.
The center opening is designed for the stroller and car-seat belt, ensuring the child is secure at all times. The cozy hood, hand covers and lightweight materials are the delight of parents in search of useful and trendy outerwear.
Water-repellent shell.
Anti-pilling fleece lining
High-tech polyester filling provides warmth with minimal weight
Machine washable
Sizes = Small (0-3months), Medium (3-6months), Large (6-12months).

Available in 2 colors: Orange Peel, Marron Glace
Orange Peel BagOcoat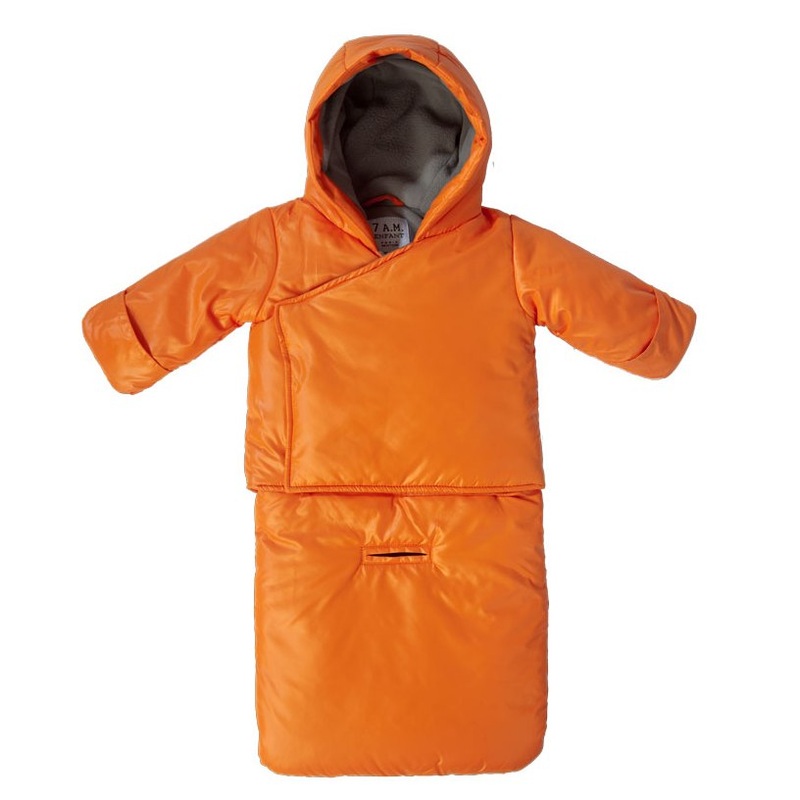 Click on photos to view larger images

Marron Glace BagOcoat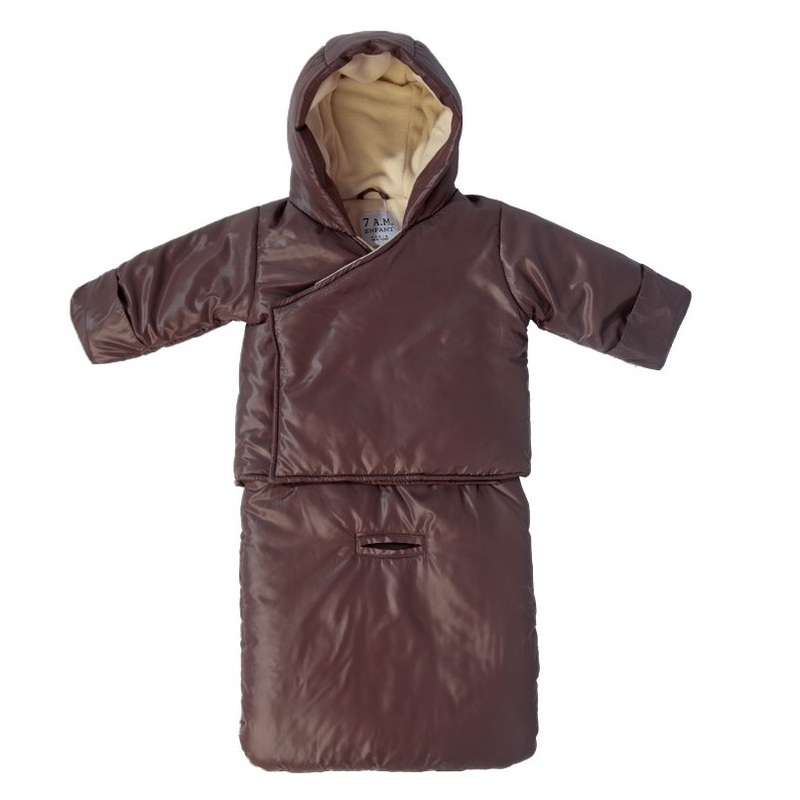 ---

---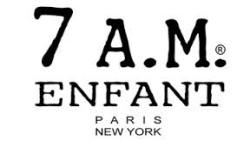 Dear Retailers:
Stock up your
baby gear
for the coldest winter 2015! Please call for wholesale information
Best regards,
Diane Kocevar
7 A.M. Enfant Wholesale Representative
for New Jersey, Maryland, Virginia, Delaware, Pennsylvania, Ohio, District of Columbia.
Call
917-543-4160
| Email: dianekocevar@gmail.com
---