Baby CZ Dresses by Carolina Zapf
The Baby CZ line includes everything a baby needs, knitwear in cotton and cashmere sportswear, dresses and accessories like blankets and hats. The line includes all categories of boys and girls up to 12 years.


---
Ruffle Collar Dress in Red Floral
Ruffle Collar Dress in Red Floral. 100% cotton. Button closure. Tie at back.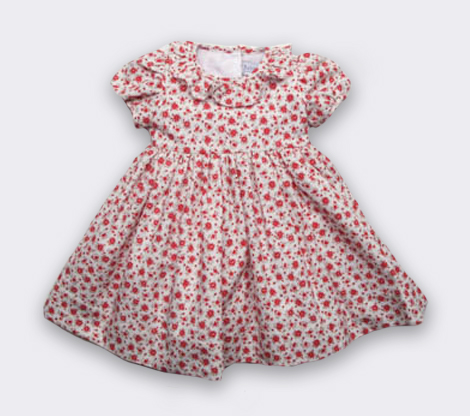 ---
Ruffle Collar Dress in Liberty Donna Leigh
- 100% cotton
- Button Closure at back
- Tie at back waist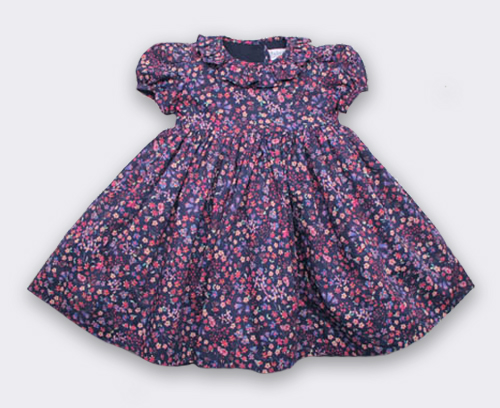 Rachel Dress in Liberty Bellis
- 100% cotton
- Button Closure at back
- Tie at back waist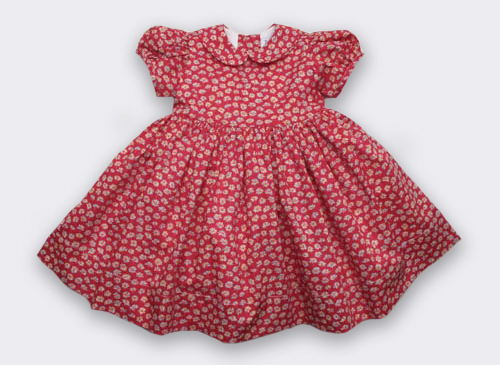 ---
Rachel Dress with Silk Collar in Navy and Purple Lame'
- Buttons at back
- Tie at back waist
- Fully lined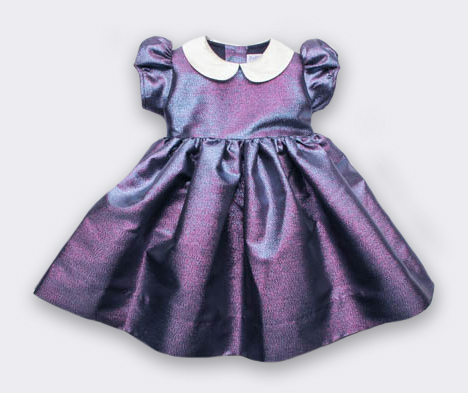 ---
Silk Evie Dress in Ruby
Silk Evie Dress in ruby, chic and elegant smocking details. Great holiday dress.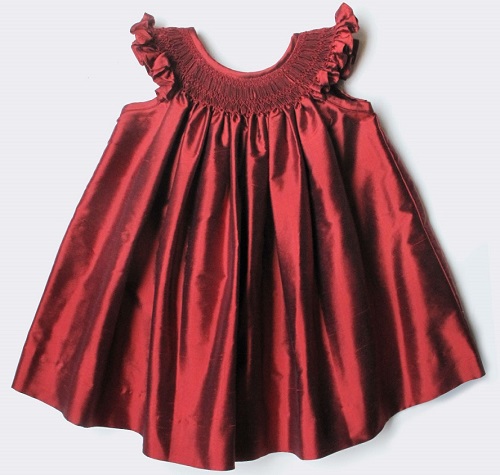 ---
Katherine Dress in Ruby
Silk taffeta dress with hand embroidery. A perfect dress for a special occasion.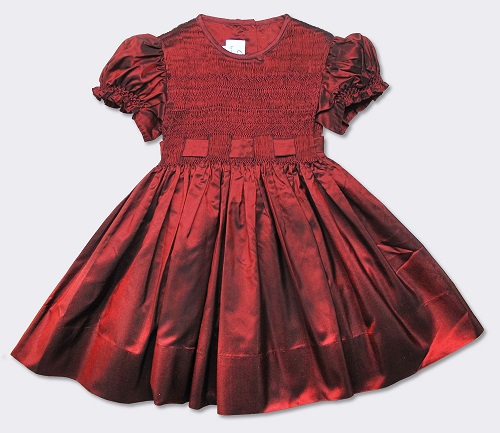 ---
Velvet Pearl Dress in Navy
Adorable peter pan collar dress with classic shell button detail. 100% Cotton Velvet.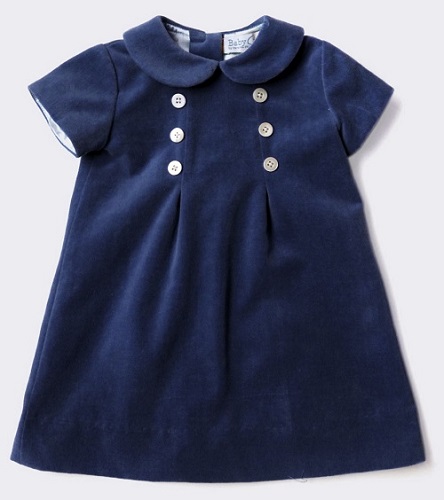 ---
Tweed Rachel Dress - Red & Creme
Tweed Rachel Dress with contrasting silk Peter Pan collar and contrast tipping at the puffed sleeves. This classically Victorian era inspired dress made from fine European Tweed is the perfect party dress for your special Fall occasions.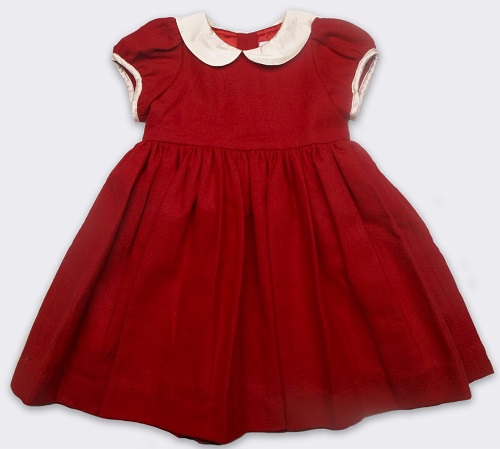 ---
---
The Story of Baby CZ:

....below is excerpt from Baby CZ website:

"Carolina Zapf is the founder of CZ and Baby CZ clothing companies. German-born Zapf focuses on heirloom quality children's wear in rich, cozy materials such as cashmere, linen & cotton. She was born in Frankfurt, Germany, and raised in a proudly modern and bohemian home. Her father is renowned furniture designer Otto Zapf and her mother Rosalie is a sharp collector of '60s and '70s haute couture. Design meant everything in their Bauhaus-influenced home.

Carolina came to the U.S. and studied fashion & millinery at F.I.T. (The Fashion Institute of Technology), but was quickly toiling in Manhattan's fast-paced fashion marketplace at the age of 21. Carolina designed women's wear for 12 years before she decided in 2002 to focus on two things: luscious two-ply cashmere as a material and chic new parents as customers.

Being spotlighted in many note-worthy media sources such as Vogue, Harper's Bazaar, In Style, Town & Country, Hampton Style and Gotham, Ms. Zapf delivers a brand that is celebrated by top boutiques and celebrities alike. Her collections have graced the runways of upscale fashion shows including Fashion Week NYC. Today, the Baby CZ collection is carried by high-end department stores such as Barney's, Bergdorf Goodman and Saks Fifth Avenue. With the opening of two boutiques, Baby CZ Madison Avenue and Baby CZ Greenwich, the brand continues to expand its clientele and recognition.

Carolina's philosophy for Baby CZ is that every piece is designed to enhance a child's beauty and spirit, and to make them feel good. Children should look their age and enjoy the clothes they are wearing. She quickly notes that they are the toughest critics. If they do not like something, they won't wear it!

The intention is that these pieces will become treasured keepsakes, handed down for generations.

Carolina Zapf Cashmere, designed for busy women seeking clothing which offers both comfort and style is exclusively only online. Being a mother herself, Carolina strikes the perfect balance in the line, turning luxurious cashmere into beautiful styles.

---
Dear Retailers:
Please contact me for ordering
and information.
Best regard,
Diane Kocevar917-543-4160 | dianekocevar@gmail.com