7 A.M. VOYAGE

7 A.M. VOYAGE by Rebecca Campora offers stylish baby accessories for family on-the-go. From diaper bags to blankets, there are many styles and colors to choose from. All products are made of the finest materials and outstanding craftsmanship. Lightweight. Machine washable. Colorful (matching set available).

---
Rotondo Bags

Inspired by a classic pouch, it has a playful modern twist and can be used for all storage needs indoors or on-the-go.

Practical and easy to wipe, the ample interior pockets are evenly distributed to effortlessly carry toys, bottles, diapers, sippy cups, and food while keeping your PDA, phone, and wallet secure.

The comfortable and strong drawstring strap, can be used as an effective shoulder strap and converts smoothly from a shoulder bag to a stroller bag, with the convenient hook and loop stroller straps.
Lightweight Pouch.
Secure drawstring for easy fastening.
Key chain and zippered pouch.
6 interior pockets for compact storage.

Hook & loop straps to attach to strollers, bikes, etc...

Long drawstring for shoulder strap.

100% Nylon. Machine washable.
Colors: Neon Pink & Beige | Black & Beige
---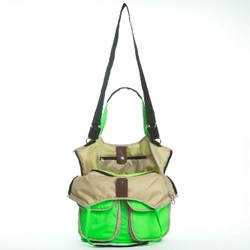 A double side zipper opening system unveils the inside compartments, making great accessibility.
Three deep pockets, large mesh see-through compartment and secured zipper pocket keep your necessities secure and make organization easy.
Two large magnet snap outside pockets
3 Inside deep pockets for bottles and baby's necessities
Water repellent outer-shell and lining
Zippered see through mesh compartment.
Key holder
One-size: 14"W x 15.5"H x 5.5"D
---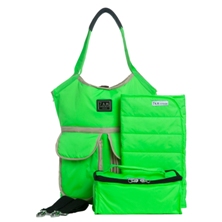 The Barcelona Bag
includes:
1 Bottle holder / Lunch Box 9″W x 3.5″H x 3.5″D
1 Cushioned Changing Pad
Thermal insulation
Large top handle
Large zipper opening
Two Adjustable stroller straps, attach to any stroller
---
---
Large Lightweight carryall.
Roomy Interior.
Key chain and zippered pouch.
Drawstring fastening to keep belongings safe.
Hook & loop fastenings for multipurpose use.

Adjustable shoulder strap.

100% Nylon. Machine washable.
Lenght: 22"; circumference: 14".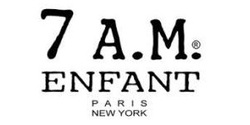 Dear Retailers:
Stock up your
baby gear
for the coldest winter 2015! Please call for wholesale information
Best regards,
Diane Kocevar
7 A.M. Enfant Wholesale Representative
for New Jersey, Maryland, Virginia, Delaware, Pennsylvania, Ohio, District of Columbia.
Call
917-543-4160
| Email: dianekocevar@gmail.com
---