7 AM Enfant Heather Grey Collection

New for Winter 2016 is our Heather Grey Collection. Preview these award winning baby gears and order them for your store now. It is going to be a very cold 2016 winter and these will be the best baby accessories that your best customers are looking for.

Heather Grey Blanket 212 Evolution (msrp $210)
Heather Grey Cocoon Car Seat Cover (msrp $70)
Heather Grey Pookie Poncho (msrp $130)
Heather Grey Barcelona Bag (msrp $92)
Heather Grey Roma Bag (msrp $86 (l); $108 (j))
Heather Grey Voyage Bag (msrp $110 (s); $130 (l))
Heather Grey Clutch Bag (msrp $20 (s); $39 (l))
Heather Grey Warmmuffs (msrp $42)
---
Heather Grey Blanket 212 Evolution
The sleek and contemporary "BLANKET 212evolution®"; is the ultimate baby bunting designed by 7 A.M. ENFANT®. Equipped with zippered length and width extensions, the "B212evolution®"; grows with your child from infancy to preschool. Versatile and durable, it adapts to any stroller or car seat and converts into a large blanket. Constructed with an ergonomic hood, thermal filling and a waterproof shell, the "Blanket 212evolution"; is the ideal baby outerwear that will keep your child warm and dry from head to toe. Made with outstanding craftsmanship and the finest materials, and easy-care machine washable, the "Blanket 212 evolution®"; is an urban concept that brings together form, function and a unique look.

Suggested retail: $210


---
Heather Grey Cocoon Car Seat Cover

The micro-fleece lined car-seat cocoon simply slips over the car-seat with a snug elasticized contour to keep baby warm while traveling. Made to fit all infant car-seats, the COCOON will protect against harsh weather and rules out the need for heavy jackets when traveling and on-the-go. It's soft lining keeps baby warm, secure and snug while traveling in the car-seat. Designed to suit all your needs by creating an intimate and cocoon like environment for baby. Featuring an elasticized base for easy yet secure protection, the Cocoon will be a staple piece every winter!

---
Heather Grey Pookie Poncho
Pookie Poncho Classic: 1 Product 3 Ways - a baby carrier, car-seat and stroller cover. The Pookie Poncho fits and fastens to all baby carriers, strollers and car-seats. Center long zipper for quick access.
Water repellent and windproof out-shell. Ultra-soft premium insulation. Anti-pilling micro-fleece lining. Machine washable.
---
LambPOD with Base
The cozy, insulated, heavyweight LambPOD footmuff cover is designed to easily zip on and off—keeping your little one comfortable in his or her stroller or car-seat. The LambPOD protects against harsh winter weather, providing a warm, protective experience for your child on even the coldest of days. The cover is designed to interchange with the lightweight BeePOD and is ideal for colder climates.
---
Roma Diaper Bag
7AM Enfant is bringing back a classic bag profile while creating a spacious, practical and stylish tote that is perfect for weekend trips or everyday use. Complete with padded double handles, you can comfortably carry the Roma Bag in your hands or on your shoulder. With its five deep pockets, all of your family's travel necessities—baby bottles, wipes, snacks, spare clothes, laptops and books—comfortably find their place. This lightweight carryall bag combines functionality with 7AM's signature metropolitan look.
Includes:
Insulated lunchbox
Separate zippered pouch
Fleece-lined, cushioned changing pad
---
Voyage Bag
The Voyage Bag helps you to keep the family organized during expeditions large and small. The Voyage Bag's unique door system features a zipper that runs across the top of the bag and down both sides. When unzipped, the back portion folds down to make searching every corner for that lost pacifier a breeze. The interior is lined with pockets to store and protect cell phones, cameras, bottles and diapers. The Voyage Bag's ultra-lightweight and soft construction allows it to be collapsed for easy storage.
Includes:
Insulated lunchbox
Separate zippered pouch
Fleece-lined, cushioned changing pad
---
| | |
| --- | --- |
| The size and design of the Barcelona Bag make it ideal for daily trips around town. Made from lightweight and soft, water-repellent material, the Barcelona Bag is both practical and chic. With perfectly designed handles that sit comfortably on the shoulder as well as two stroller straps, the Barcelona Bag is a breeze to carry. | Clutch Bags |
---
---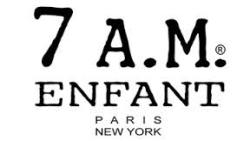 Dear Retailers:
Stock up your
baby gear
for the coldest winter 2016! Please call for wholesale information
Best regards,
Diane Kocevar
7 A.M. Enfant Wholesale Representative
for New Jersey, Maryland, Virginia, Delaware, Pennsylvania, Ohio, District of Columbia.
Call
917-543-4160
| Email: dianekocevar@gmail.com
---